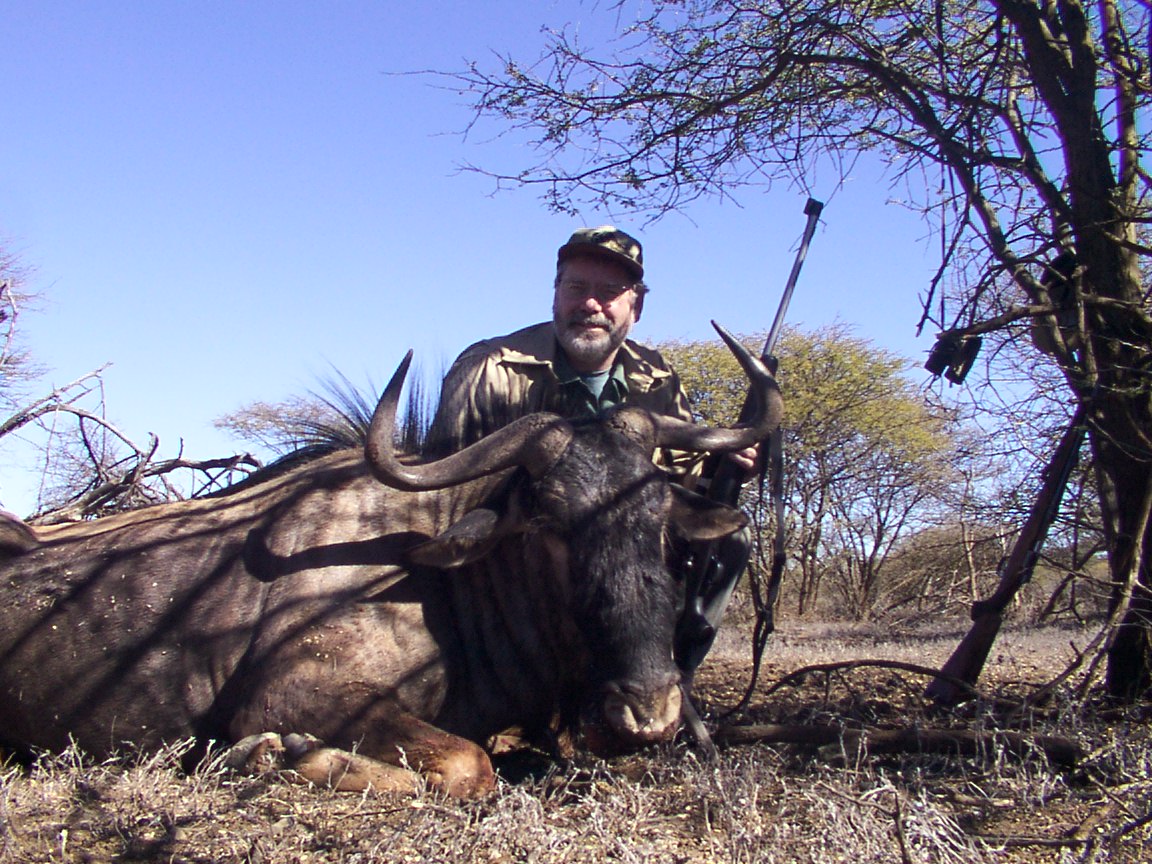 Blue wildebeest, range 175 yards, one shot in the sweet spot. He went 50 yards before dropping. 28" spread.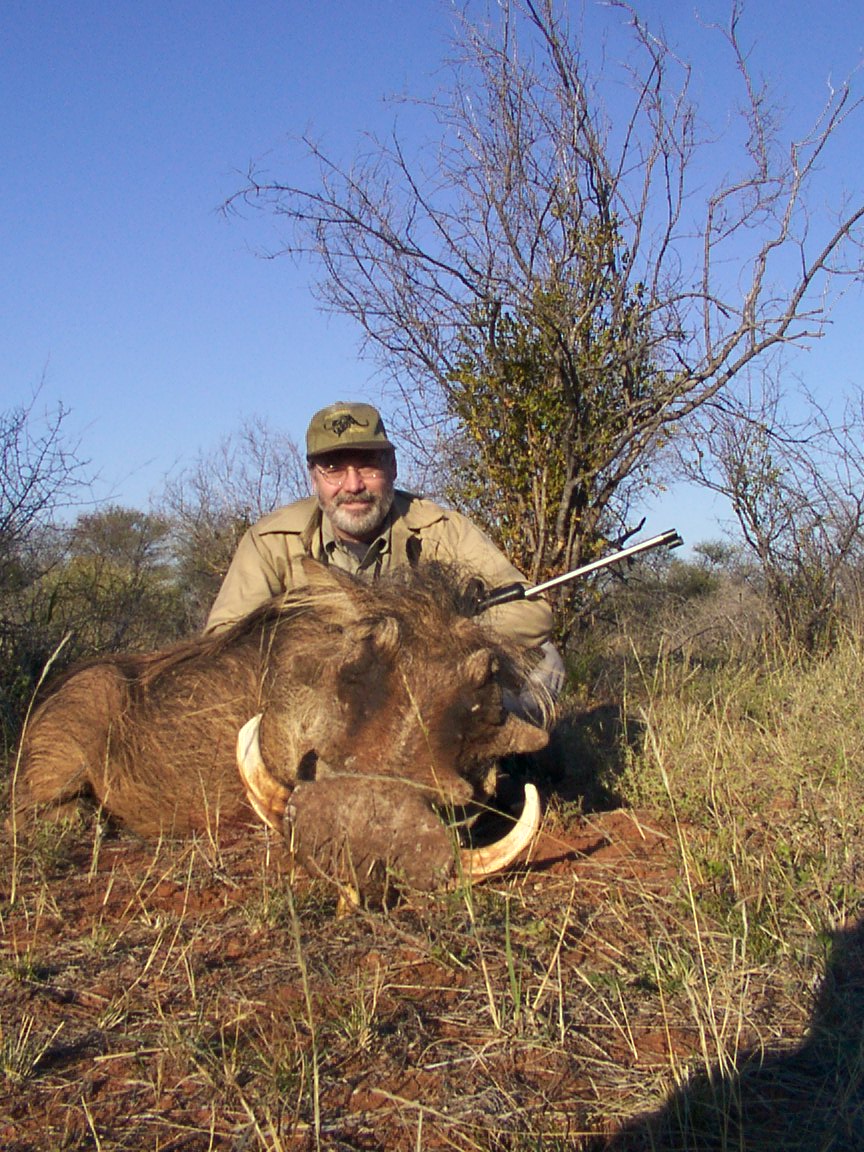 The warthog showed up while I was stalking impala. He was hit too far back in the lungs at a range of 150 yards and required a finisher when he was flushed out of the brush on the followup tracking. No shooting sticks on either shot. At least I connected on some quick offhand shots.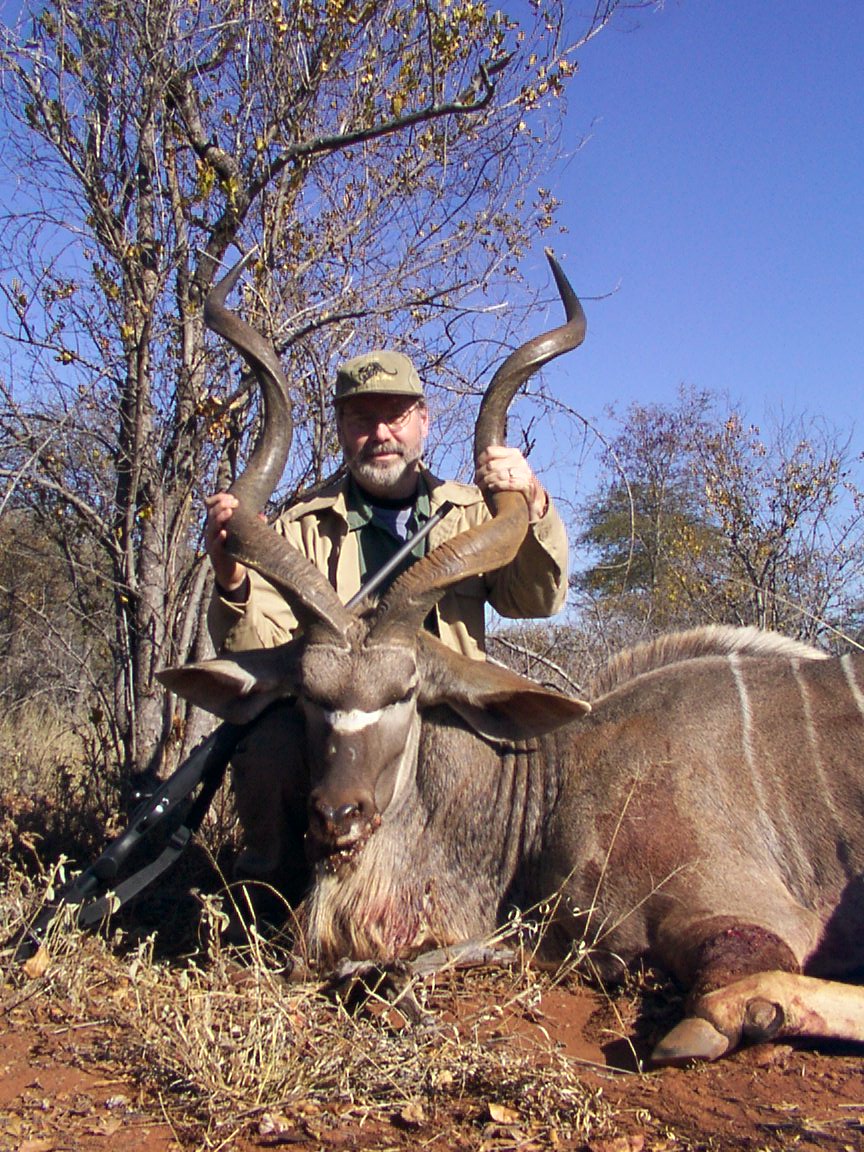 Kudu taken while stalking impala! 200 yard shot through the brush, required a long followup and some more shooting at the south end of the northbound kudu. What gave this guy away was the sun glinting off the shiny tips of his horns when he turned his head to look at us. The gray ghost of the bushveld is right! I will blame the brush for deflecting my first shot, but I got him...finally! Too long a story to go into here. Really exciting! He was 52" and 600 pounds estimated, a big bodied kudu. He leaves tiny tracks for such huge mass.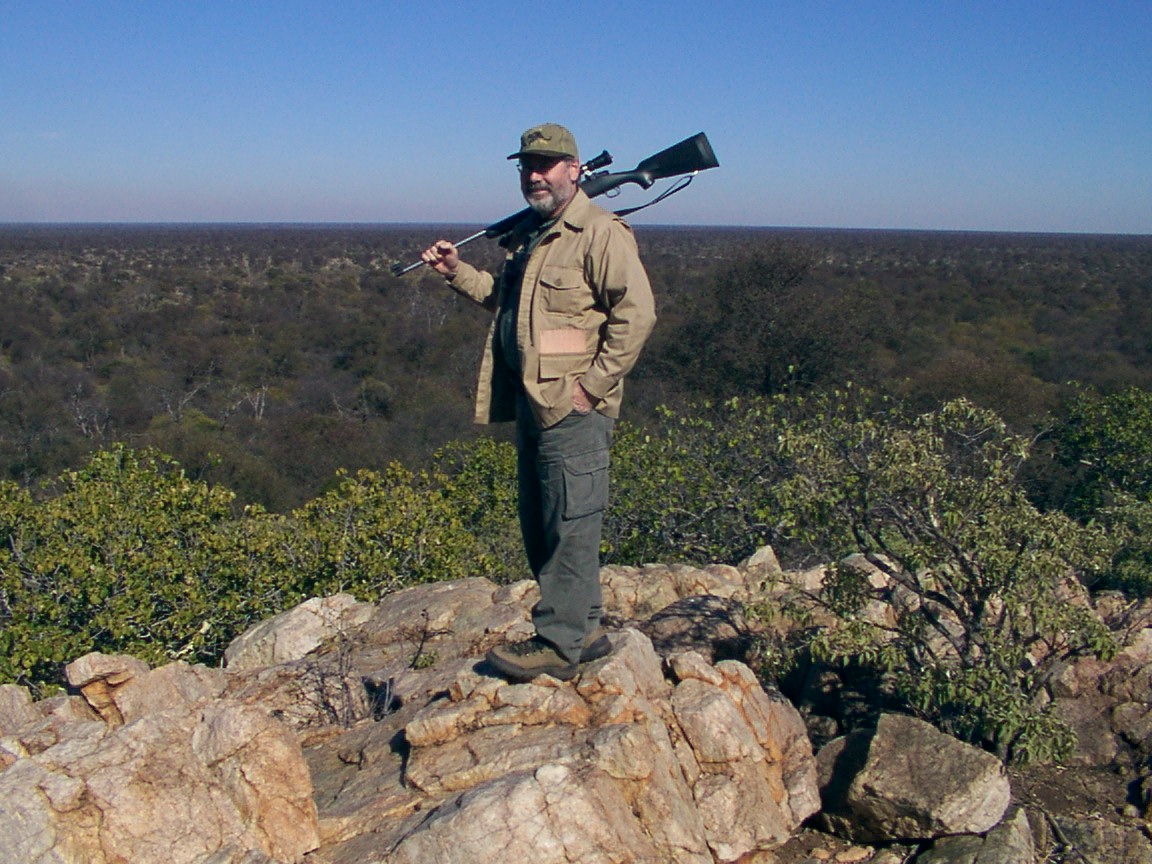 Checking leopard baits for someone else, while looking for more impala. The kopje overlooked the Botswana-RSA border. Another beautiful day in paradise! The impala pictured on its own page (click on Impala above) was taken in the plains area overlooked by this kopje.