I hunted hard for impala. They are usually the easiest of game on a safari, but not for me. On the sixth day of a seven day stay in the Tuli Block, I finally settled for this 22" ram. By then I had incidentally taken the wildebeest, warthog, and kudu, in the first three days, one animal daily, then struck out for two days straight until getting the impala on the sixth day. Even though there were thousands of them, they were very skittish. Good lessons in stalking into the wind through whatever cover is available.

The rifle is a 375 H&H weighing 8.5 pounds scoped and loaded with 4 in the magazine and one in the chamber. It is a Pre-64 Winchester Model 70 with a Brown Precision stock, Douglas #3 contour barrel, and a Leupold 2.5-8X scope. The bullet was a Barnes X 300 grainer at 2528 fps muzzle velocity. This was used on all game except cape buffalo, but would have served well there too if needed.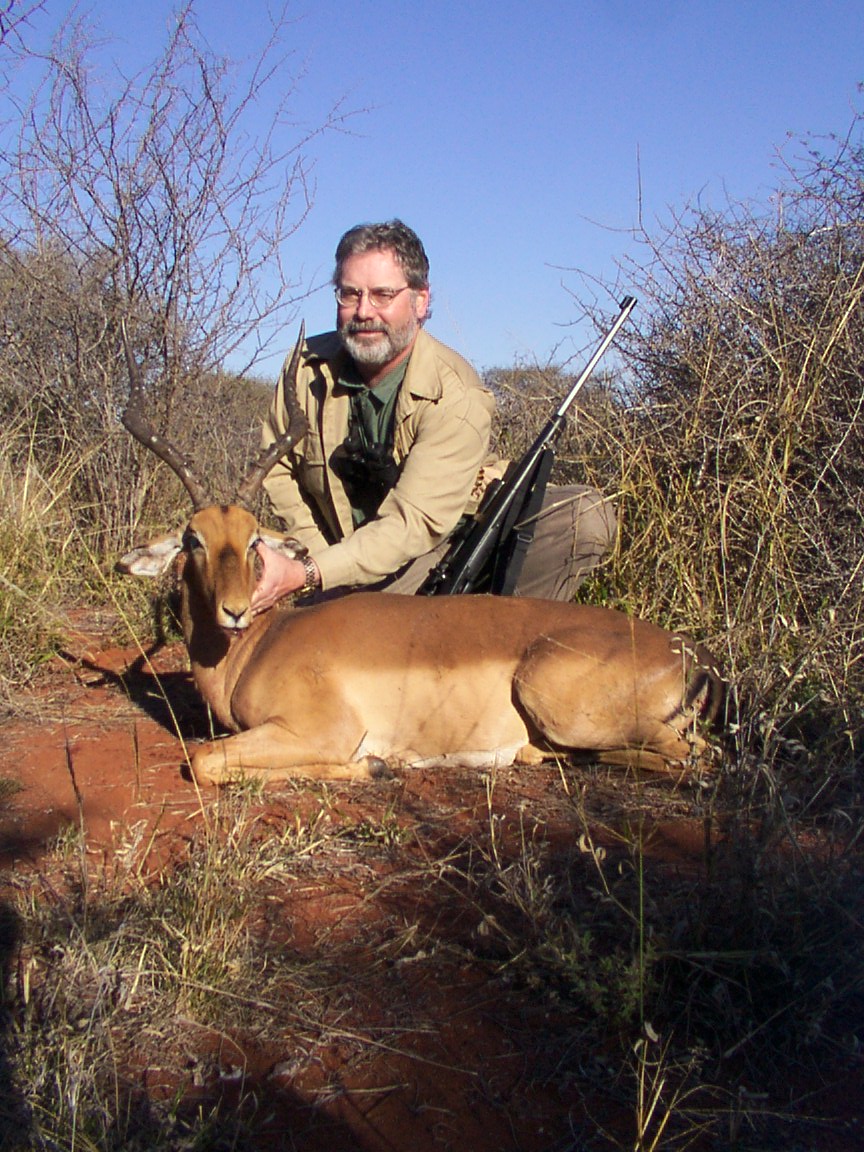 My battery was a 375 H&H and a 416 Rigby. Either one alone will do it all. They are redundant, but they are backup for each other should anything go wrong.

After many 600 yard stalks, the ram above was taken at 75 yards in the bush, a single frontal chest shot... he stopped to look our way for a few seconds, the wind and sun and cover were all in our favor.