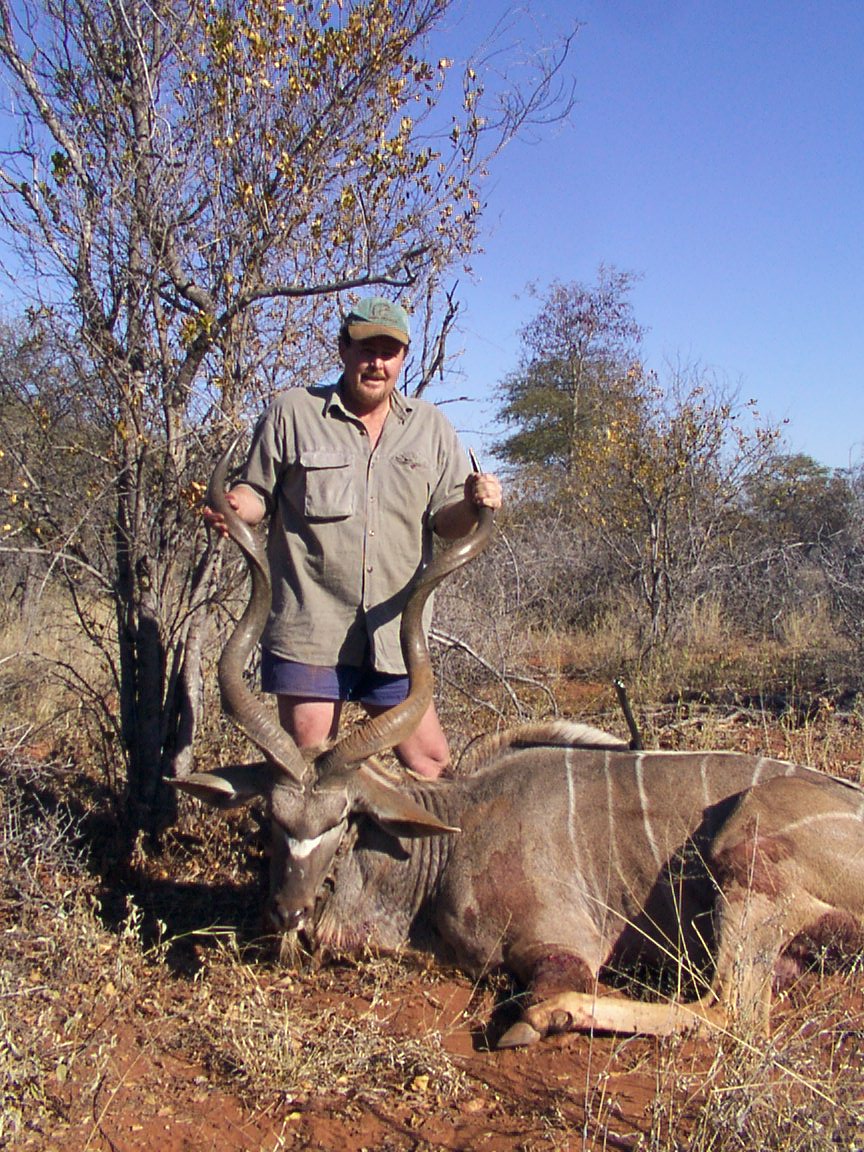 Above is Basie Riekert. "Basie" is pronounced "Bossie." This is short for: Balthazar Johannes Riekert. Basie is outstanding as a PH. The perfect gentleman, ex-soldier, encyclopedia of Africana, citrus rancher, and elephant hunting specialist. He is superbly fluent in English, Afrikaans, and Setswana. I was happy that he could free-lance for Tswana Safaris and lead me on my first African adventure.

Basie is six feet three inches to give some scale to the kudu, which he helped me bag.

I was about to shoot an impala when this magnificent kudu presented himself, given away by a flash of sunlight on his horn tip, as he ghosted through the brush, the gray ghost of the bushveld. I will prize this trophy greatly.